Get A Date This Valentine's Day!
Hey Guys, Heather here, and Valentine's Day is almost upon us! 14th February is traditionally a time for those crushing hard to step forward and declare their love in secret!
But, as a Fire Sign, I like to see action, confidence, and straight-talking from my person. This may also stem from the fact that when I was 11, I had a massive crush on my brother's best friend and never told him.
I thought he might be crushing on me, too, and that he'd come forward when I was 16, but he didn't. Disappointed, I tried to forget about him, and then a miracle occurred when I was 18. He asked me out!
Hooray! It only took seven years! He said that he'd always liked me! That he was only hanging out with my brother so that he could see me. Long story short, we went out for a few weeks before we abruptly ended.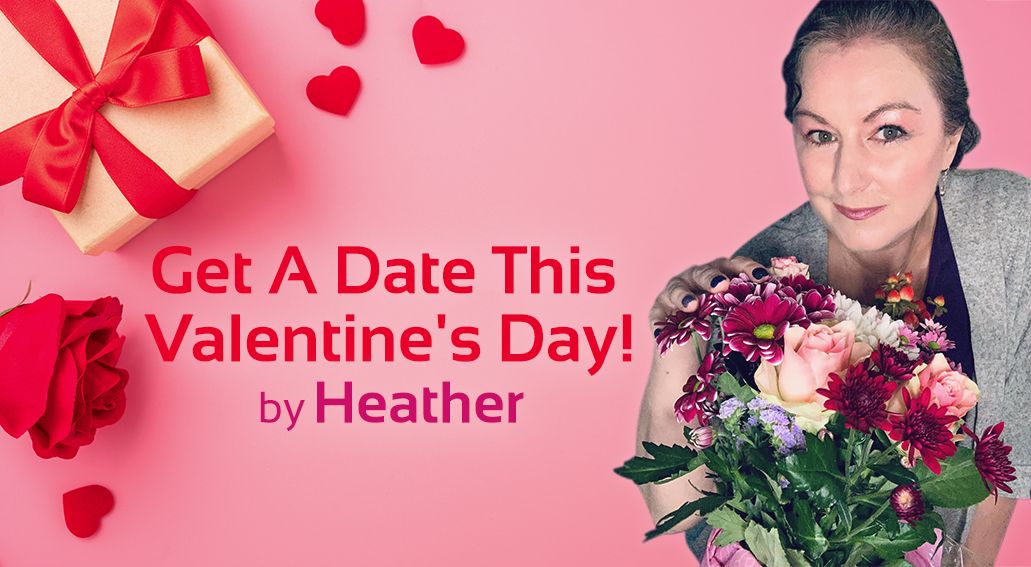 Moral of the Story
Don't waste time wondering.  If you like someone, tell them and ask them out. It's better to suffer a few moments of fear/anxiety/embarrassment and to know, than spend years hiding away, living in the misery of not knowing how your crush feels.  I spent years hoping, wondering, pining for a guy that saw me as an option. 
A total waste of my time! Still, it's not a total loss, I get to share my story with you so you can learn from my painful experience. That's Shadow Work – taking a negative and finding something positive within it. Don't hide from the hurt. Understand your role in that situation and learn how to do things differently next time.
Living in balance with your light and shadow self are pathways to being happy and loving yourself.
Self Love / Self Worth
To boost your confidence, you need to see how amazing, brilliant, and awesome you are. Find out what makes you, you. List your qualities – things that you like about yourself and the things you don't. 
Then, it's time for some Shadow Work. Learn to accept and love everything about yourself.  If you really don't like something, and you want to change it, you can work on it. It's entirely up to you.
Qualities to list for example might be:
Loyal.
Loving.
Caring.
Funny.
Happy.
Straight Forward.
Creative. 
It's your list, write what you want on there that's going to make you feel good, but be honest with yourself. Carry Rose Quartz and Amethyst to promote self-love and worth. Shadow Work isn't an overnight fix, but you can make huge progress in a week or so as long as you are honest with yourself.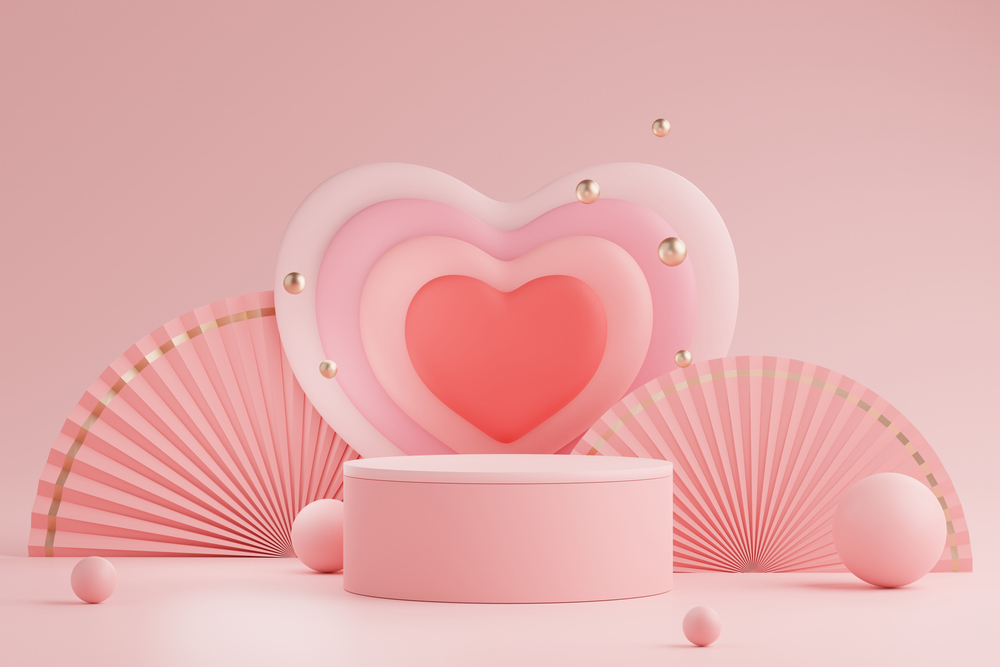 Courage & Confidence
Be brave. Be bold. Don't wait to be asked this Valentine's Day. Ask your crush out. Being brave doesn't mean that you aren't going to feel fear.  'Brave' isn't an emotion – it's an action!  
Traditional roles are being challenged every day. You can break the mould and be an example for others by pushing yourself. You never know who you might be an inspiration to.
Crystals to carry to help boost your confidence include:
Tiger's Eye.
Carnelian. 
Citrine.
Sunstone. 
Moonstone.
Amazonite.
Work On Your Throat Chakra
Before you reach out, take a moment to balance your Throat Chakra. You want to come across as confident. You don't want to say too much or not be clear enough.
Ways you can balance your Throat Chakra:
Sit comfortably. Take a couple of deep, slow breaths. 

Visualise a pillar of white light running through your body, coming down through your crown and out the soles of your feet.
Draw your attention to your throat.  Relax your muscles, any areas of tension in your face, neck and shoulders. Picture a blue lotus flower blossoming and radiating blue light in the centre of your throat.
Hold this image as long as you need to before, releasing that white light.
You can also use Crystals such as Blue Lace Agate, Aquamarine, and Turquoise.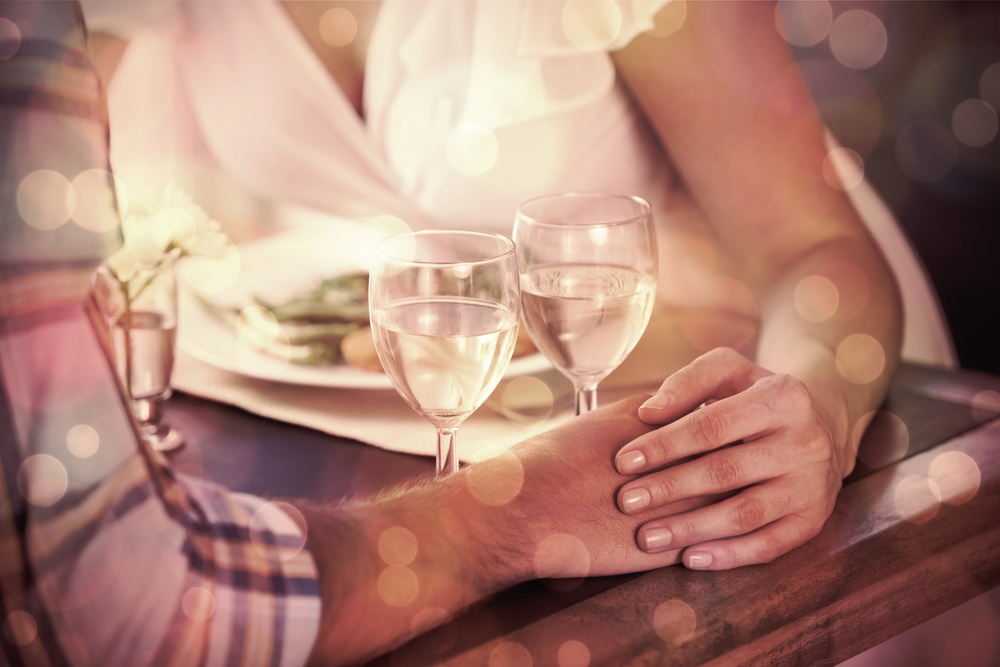 The Big Ask
You don't need to be declaring undying love for your person when you ask them to be your Valentines. Keep it simple; you are asking them out on a date, not to marry you. 
You make plans with people all the time, and you don't hesitate to ask your friends out for coffee or to meet up with your Mum.  
Have something in mind that you would like to do on Valentine's Day, like go for a drink or have a meal. Be polite when you ask. If you want to be upfront, dive in and just ask them out, go for it!
If you want to, you can build up to the question, like 'Do you have any plans on Monday?' Remember, you are an absolute joy of a human being, and they are insanely lucky to have your attention!  
Be cool, you're making plans, you're a person that gets things done! Remember, you are awesome, and you inspire others to be awesome too!  
You don't have to use this for Valentine's Day, either. You can take some of this and use it for any situation where you need a confidence boost.
Let me know how you get on in the comments below. I hope you have a fabulous Valentine's Day! As always, lots and lots of  Love & Light to you all,
Heather x
Connect with Heather to Get a Reading!
Heather is a Natural Psychic, who uses her psychic abilities to guide you using her Tarot Cards, Angel Cards, and Crystals. She can provide Relationship Readings, Love Readings, Past Lives, and General Readings, as well as helping you with your own Psychic Development!
Get 33% Off a 15 Minute Package!
Until 15th Feb 2022 at 23.59pm UTC, get 33% off our standard prices when you buy a single 15-minute package, with Offer Code LOVE GIFT.
Log in online to get your Gift Offer,  or simply call our friendly Customer Service team to purchase. Once purchased, enjoy your 15 minutes with any of our top trusted Psychics, Mediums, Healers and more.
Get the insight and psychic advice you want. Use your minutes on one reading or several, at any time over the next 3 months. Strictly one offer can be redeemed per household. Our Customer Services team is open from 8 am to 2 am daily.