New Moon in Cancer – 2022 Astrology
At approximately 10.52 pm EST at 7 degrees of Cancer, we will be under the influence of the New Moon, following on from the energies of the Summer Solstice a few days previously.
With this New Moon, we will also have Jupiter moving through fiery and sociable Aries, creating dynamic and intense energy. Which should be fun for July!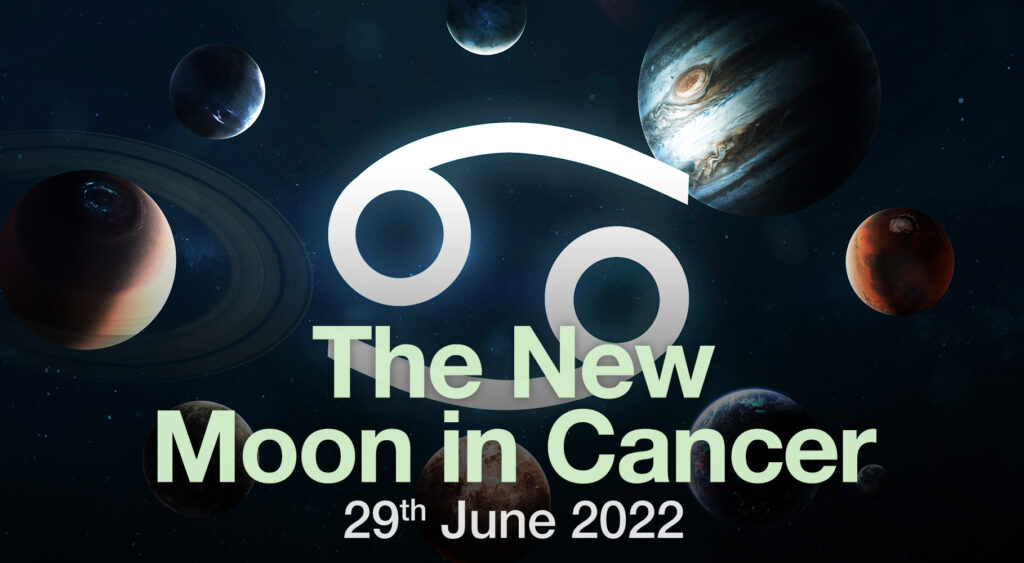 A Dynamic Mix
One may feel the need to retreat into one's shell just like the crab of Cancer. This could create a conflict. Action may be favoured now, yet the need to pull back could feel like a real conflict of interest.
Neptune is also getting into this mix with its annual retrograde. Additionally, this will enable a good healthy dose of reality and straight talk.
The extra dynamic of these two planets will ensure that methodical and clear thinking will be of the utmost importance. Especially when it comes to starting up any new undertakings.
The Water Sign
The water sign of Cancer is strongly associated with the Moon. One only needs to understand that any water sign will create a bigger impact, for nature dictates the influence of the moon on the tides of the sea.
Our bodies are made up of a high concentration of water. Therefore it is inevitable that the moon's phases will impact us also. As with all New Moons, this is the best time for personal growth and blessing new projects.
With Cancer being the astrological sign at this time, it is perfect for focusing on delving into one's subconscious. As well as bringing forth ways to work with our deeper purpose.
Feelings and Emotions
Cancerians are very much in touch with their feelings and emotions and have an understanding of others. They are natural homemakers. Plus, they enjoy the comfort of their own homes with friends they care about.
Also, they are great at understanding others' motivations and intentions, which is why they are often found in the roles of counsellors. For all-star signs, now is a great time for self-reflection and caring for your inner self.
With the new moon in Cancer, it can be an emotionally powerful time to tune into one's needs and start understanding the ways in which these needs are met.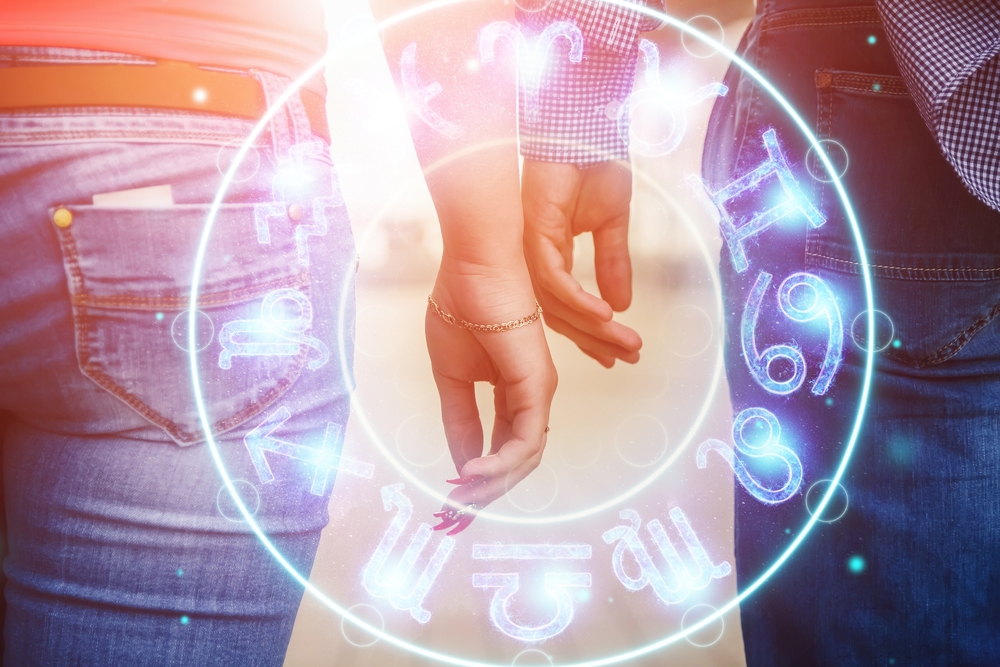 Looking For Love
If you are someone that finds it hard to open up your feelings to others, this could be a unique time for you to develop new ways of avoiding this issue and find ways of expressing yourself to those you care deeply about.
New ways of directing your love to others would be beneficial at this time, especially if this area in your life has been difficult in the past.
For those looking for love, but who have failed to find a partner with a more meaningful connection, don't worry. This New Moon in Cancer is a good time to seek out a soul mate or a partner on a deeper vibration.
Delve Deeper
Look to areas that are important to you especially when it comes to having a loving relationship. Make sure you are maintaining relationships that allow for self-development and the freedom of self-expression.
If you are feeling frustrated or lacking a deeper purpose in your work, then now would be a great time to delve deeper into your emotions. Feel your way through figuring out what "work" means to you.
Most people do not have the resources to work in a career that fulfils them emotionally therefore a new perspective can be drawn up on this.
Improvement Benefits
Finding new and inventive ways of channelling emotions right now would be beneficial. Especially if it involves anything artistic, musical or therapeutic.
For those that want to improve their emotional well-being, finding either a professional or personal friend can do wonders. Especially for healing old wounds or understanding one's thoughts and feelings effectively.
If physical health is to be improved upon, gentler activities such as swimming, yoga, dance or anything in water could work wonders for those seeking this improvement.
Get a Psychic Reading!
Psychic Pages prides itself on bringing you the very best psychics at the lowest possible prices. We are one of the best value psychic services available. But our low prices don't mean you get any less of a reading!
We go out of our way to find you the very best trusted psychics, gifted tarot readers, top astrologers, real spiritual healers, sympathetic counsellors, life coaches and many more.
In fact, we have a dedicated psychic manager who searches for the very best. Only the very best will do for you!
Pay By Phone
Using your UK mobile, you can call our psychics via our special mobile phone service. You can choose any one of our available psychics and connect with them this way. Simply call 86666 from your mobile phone. Calls cost £1 per minute. Over 18s only. All calls are recorded.
Using your UK Landline, you can call our premium rate telephone number and pay via your phone bill. You can choose any of our available psychics, and connect and speak with them directly.
You must be over 18 to use this service. Simply call 0905 232 0011. Calls cost £1 per minute plus your network access charge. All calls are recorded. Billpayer's permission is needed.