New Moon June 2022 Astrology
This New Moon in Gemini will occur at 12.29 at 9 degrees on Monday 30th May 2022. Now, as with all new moons, is the time to establish new growth in specific areas of one's life.
Gemini's Planetary ruler is Mercury, the winged messenger of the Gods; therefore it is unsurprising the New Moon in Gemini will focus on ways in which we communicate with one another and with the world at large.
Now is the time to understand how communication can be an essential tool for success, therefore thinking and analysing the way in which this can be done is essential.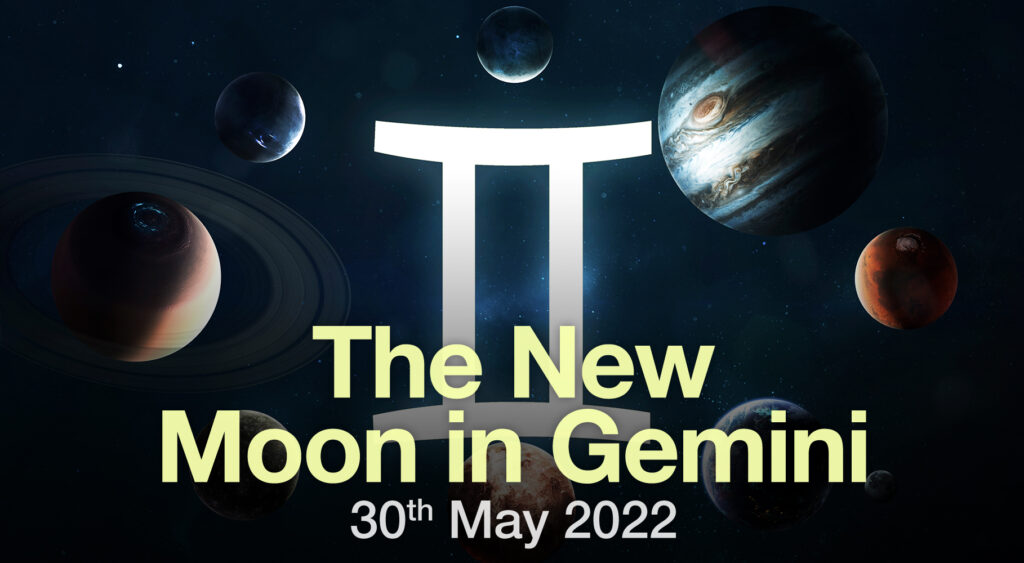 The Best Results
Activities such as writing, speaking, interpreting and socialising with others are a great way of harnessing this Gemini New Moon's energy to get you the best results.
If you are somebody that finds speaking with others difficult, then now is the perfect time to break down these barriers and challenge yourself to come out of your comfort zone.
Gemini is ruled by the element of air, which focuses on intelligence, intellect and quick thought. Maybe you are someone that is exceptionally good at thinking about what to say, yet lacks the confidence to speak out?
Say What You Think
Do not be overly cautious of what you say because you have already done the groundwork to establish what you want to communicate.
Speak your mind, and embrace the challenge of starting up a conversation rather than wait for someone else to make the first move.
If you have an interesting and stimulating conversation with someone, whether face-to-face or online, you may be surprised by how well you do!
The Time Is Now!
If you are a person that avoids confrontation yet is finding that a situation has become unbearable, use this time to express your thoughts to others.
Despite it being inevitably challenging, being under the influence of the Gemini New Moon, you will be feeling less self-conscious and more assertive.
Make haste, for having the air element at your disposal now will establish better communication in the long run, also.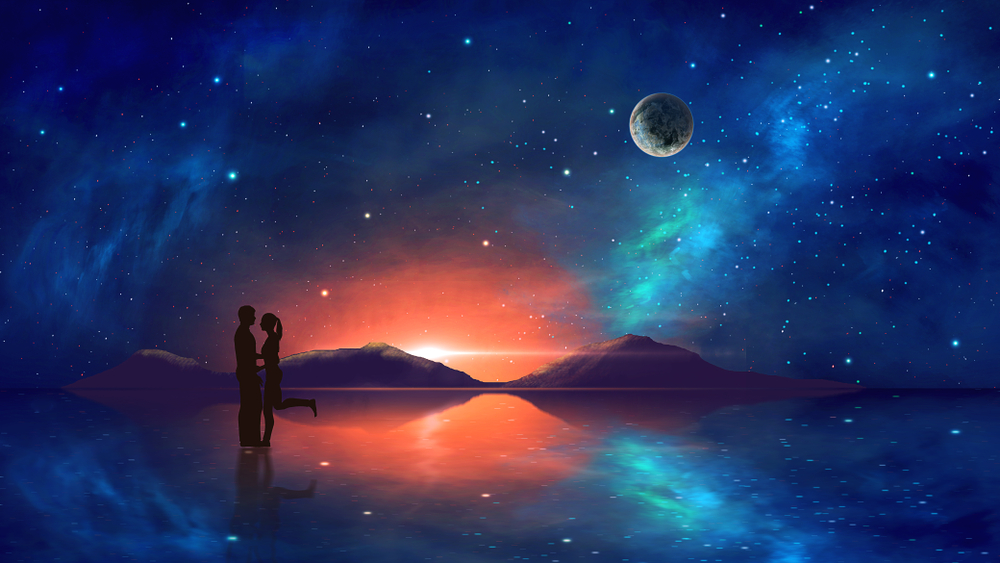 In Relationships
Sharing ideas and thoughts with romantic partners would be ideal right now, especially if you have been thinking about the direction in which you want your relationship to go.
Think of ways in which you can discuss this with your partner. There's no need to shut your other half out of discussions or refuse to share your thoughts.
You may also find yourself on the receiving end of questions to which you would be wise to share your opinions honestly and openly.
Creating deep discussion is not the purpose, but to say what you think is. You have a good chance of establishing your intentions together now and going through them together in the future.
Single and Mingle
If you are single and looking to mingle, then now is the perfect time in which to do this! Laughter, chit-chat, and lightheartedness are fully appreciated now, even if it is only for short periods of time.
You may surprise yourself at how sharp you are with responses or questions you pose to others and the speed with which sever ties with others that don't quite make the mark.
With a focus on new beginnings, be direct with what it is you are looking for in a partner, for your clear judgement now will work favourably in your future relationships.
The Sign of Gemini
Geminis are great entertainers, salespeople and highly imaginative people. If you are thinking of starting up a new project or relationship, then do not hold back on showing others the skills you have.
The Gemini people have a great way of drawing an audience to themselves. They have an uncanny ability to tell great stories. Other groups are also interested in the spotlight, which is not surprising.
Astrologers know that Gemini is represented by twins because it is the sign of twins. This draws to our attention the two sides of the communication.
Have a Happy June!
So, in summary, be clear about what are genuine and reasonable connections to superficial and immature ones. Be confident in your perceptions and unafraid of what you say!
Get a Psychic Reading!
Psychic Pages prides itself on bringing you the very best psychics at the lowest possible prices. We are one of the best value psychic services available. But our low prices don't mean you get any less of a reading!
We go out of our way to find you the very best trusted psychics, gifted tarot readers, top astrologers, real spiritual healers, sympathetic counsellors, life coaches and many more.
In fact, we have a dedicated psychic manager who searches for the very best. Only the very best will do for you!
Pay By Phone
Using your UK mobile, you can call our psychics via our special mobile phone service. You can choose any one of our available psychics and connect with them this way. Simply call 86666 from your mobile phone. Calls cost £1 per minute. Over 18s only. All calls are recorded.
Using your UK Landline, you can call our premium rate telephone number and pay via your phone bill. You can choose any of our available psychics, and connect and speak with them directly.
You must be over 18 to use this service. Simply call 0905 232 0011. Calls cost £1 per minute plus your network access charge. All calls are recorded. Billpayer's permission is needed.