New Moon in Virgo – 2022 Astrology
The New Moon in Virgo will occur in the early hours of August 27th at four degrees. The Sun and the Moon will also square with Mars in Gemini at four degrees.
This brings its challenges, so don't be surprised to encounter verbal and mental challenges at this time.
Exploring options and possibilities is great at this time, yet there is also a feeling of being stuck and somewhat complacent. This contradiction can lead us to feelings of tension.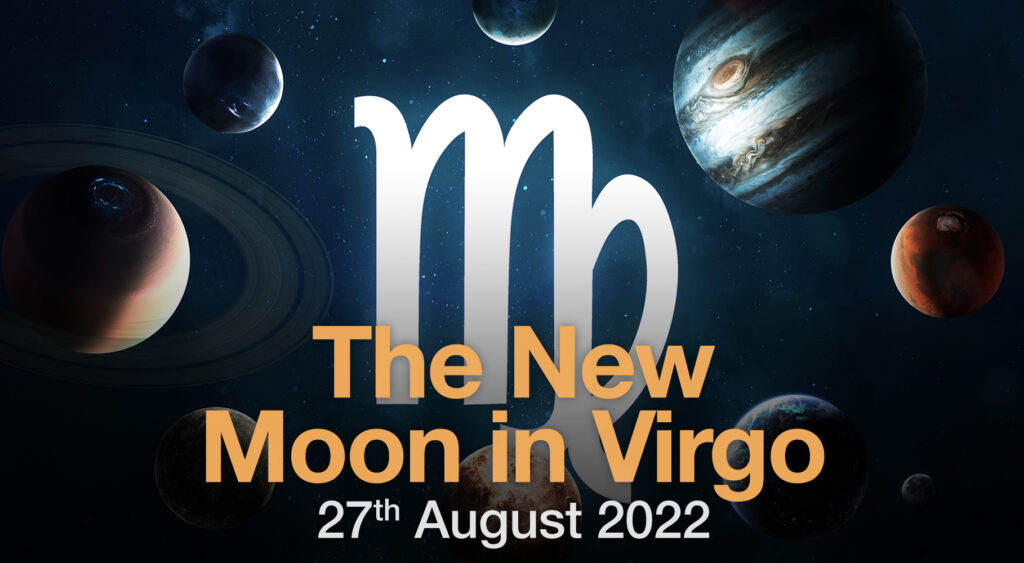 Potential Hopes
Virgo is a mutable earth sign and embodies perfection, order and discipline. However, coinciding with Mars, the fiery planet of war, self-restraint is needed to prevent potential relationship fallout.
Usually, new moons are a good time to explore potential hopes, dreams and manifesting. Yet unusually, this new moon will be more complex, yet this cannot be blamed on the sign of Virgo itself.
Despite this somewhat tricky energy that this new moon in Virgo 2022 comes with, there is still great potential in creating intentions we want to see develop in the months ahead.
Take in One's Stride
Virgo is very good at nitpicking and giving criticism. Therefore greater care is necessary to stop one from falling into perfectionism and unrealistic goal setting.
If you have ever been at the receiving end of Virgo's critique, then the experience will know too well to take it in one's stride.
Virgo is concerned with health and treating one's body like a temple. Therefore under the New Moon's influence, thinking about bad habits that inhibit good physical health would be good here.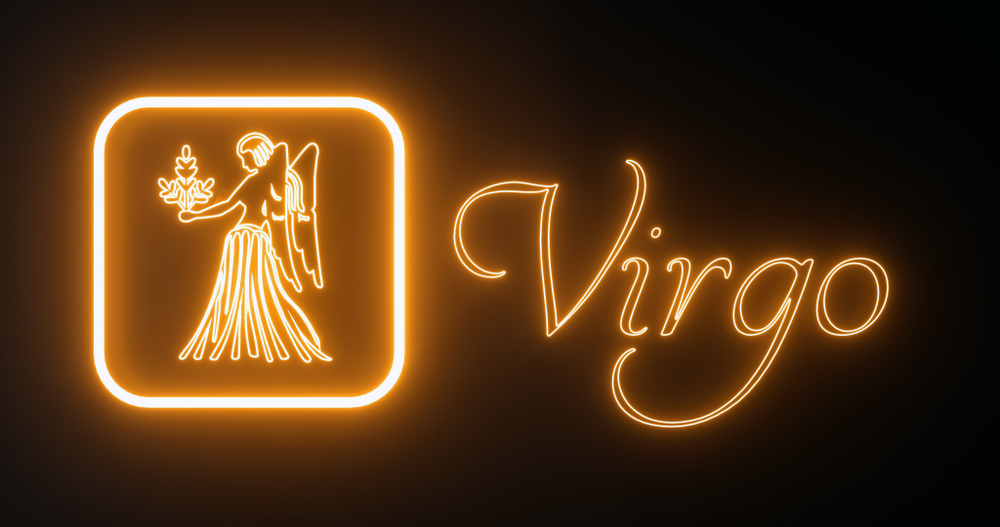 Practical Virgo
When the new moon is in Virgo, people are more naturally inclined to quit smoking, drinking or eating badly. The purity of the virgin represented by Virgo assesses the need to detoxify the mind, body and soul.
One way of looking at this would be to imagine how one would clean up after a rather raucous and wild party. Virgo is ruled by the element of earth and favours order and practical ways of working.
Earth is a slow-moving element, so doing this cautiously and realistically will lead to long-term success. Start addressing what one consumes, what works for your body and what leads to self-criticism.
Reality Check
Is there any damage being done to oneself or that has been done that can be repaired? If so, how can one move forward and do this? Remember, perfectionism is not the goal, but finding kind and loving ways of cleansing is.
Under this new moon influence in Virgo, and with the square conjunction with Mars, relationships need to be given a word of caution.
Harsh criticism or trying to place too much control and order over another person will be met with fierce defiance, even if it is done with the best intentions.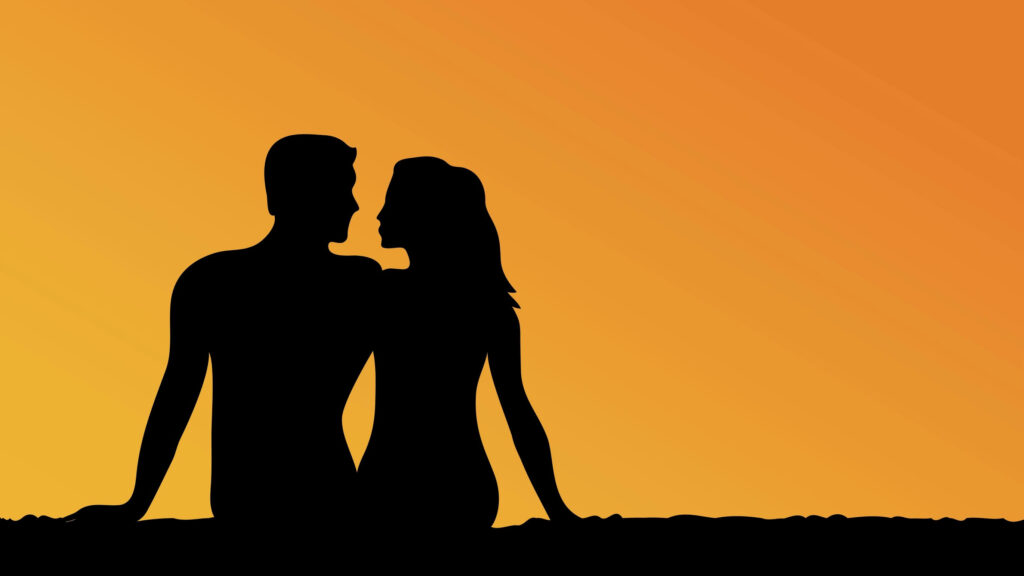 Relationships
Instead of trying to correct or coerce a partner into doing what one expects them to do, even if it is felt would be of benefit to a loved one, relax.
In astrology, it is known that Virgo likes to be busy and put to work, yet it is equally important to return to earth and put the analytical mind to rest.
Virgo favours physical activity, so now would be a perfect time to reconnect through nature or another physical activity both partners equally enjoy.
Virgo Love
For single people, now may not be the best time to seek new relationships. Virgo rules the Hermit card in the Tarot Deck, so seeking understanding of one's spiritual journey would benefit one's soul.
Taking even a small amount of time away from actively dating will help purify one's energy, even if one can feel lonely during this period.
It will probably clear the way for someone new to come through, heralding a more meaningful relationship.
Work Situations
At work, it may feel as though tensions are brewing under the surface. With Mars being a combative planet and Virgo's planetary ruler, Mercury, it can almost feel as if one's mind is exploding with overthinking and paranoia.
Many people under this influence may be at the receiving end of criticism, or conversely, one may be tempted to put another colleague's work under intense scrutiny. Challenges may appear as obstacles.
Greater order may feel insurmountable or disciplined, like an over-controlling tyrant. Wherever your place is in the working world, patience and compassion are advisable to prevent a larger than necessary disturbance.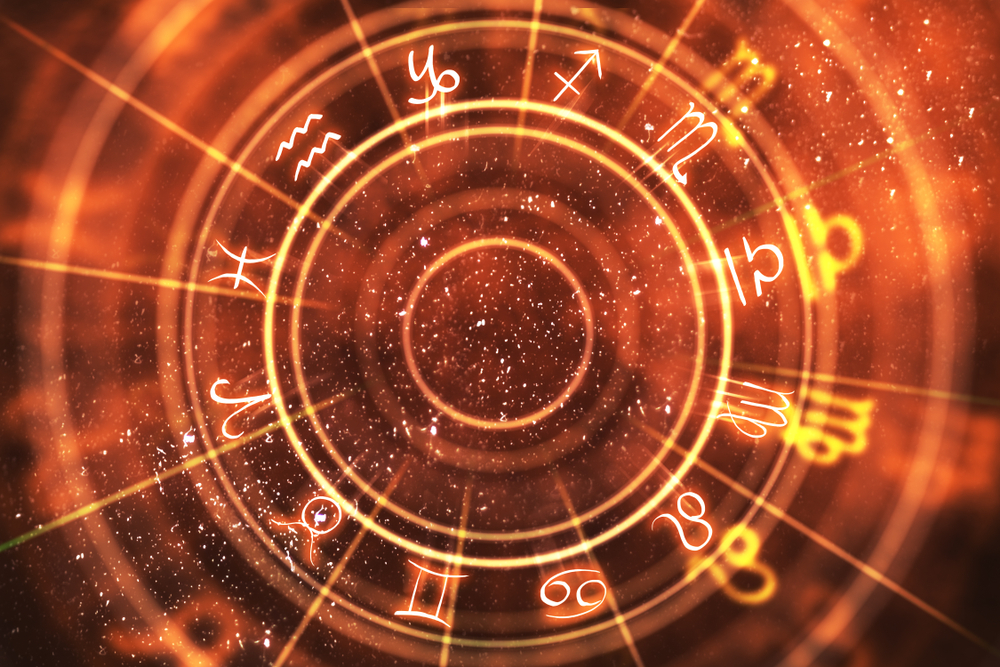 Love of Order
Instead, use Virgo's love of order and natural ability to compartmentalise issues to one's advantage. If your workspace is cluttered, find practical ways of making it clear.
If work colleagues are not working in a way you feel is acceptable, then assist in understanding logistically you can work in better harmony.
Organisation
Organisation is a keyword for work right now, so find new ways of breaking down the working day into sections.
If you are looking for work and it feels like a relentless and fruitless task, create a timetable and write down even the small achievements made each day. It will all build up into something more substantial each day.
Get a Psychic Reading!
Psychic Pages prides itself on bringing you the best psychics at the lowest possible prices. We are one of the best value psychic services available. But our low prices don't mean you get any less of a reading!
We go out of our way to find you the best-trusted psychics, gifted tarot readers, top astrologers, real spiritual healers, sympathetic counsellors, life coaches and many more.
We have a dedicated psychic manager who searches for the very best. Only the very best will do for you!
Pay By Phone
Using your UK mobile, you can call our psychics via our special mobile phone service. You can choose any one of our available psychics and connect with them this way. Simply call 86666 from your mobile phone. Calls cost £1 per minute. Over 18s only. All calls are recorded.
Using your UK Landline, you can call our premium rate telephone number and pay via your phone bill. You can choose any of our available psychics and connect and speak with them directly.
You must be over 18 to use this service. Simply call 0905 232 0011. Calls cost £1 per minute plus your network access charge. All calls are recorded. Billpayer's permission is needed.