Full Moon March 2022 Astrology
The Pisces season wouldn't be complete without a wake-up call, and the final Full Moon of winter will do just that in the bright early hour of 07:17 am on 18th March 2022. 
It's a gentle but clear reminder to snap out of your daydreams and into action. And if you're one of the few zodiac signs affected by the March 2022 Full Worm Moon, you might feel a bit of pressure.
Virgo wants you to align your priorities and take responsibility – but rest assured, it's his way of leading you to achieve your goals and become your best self!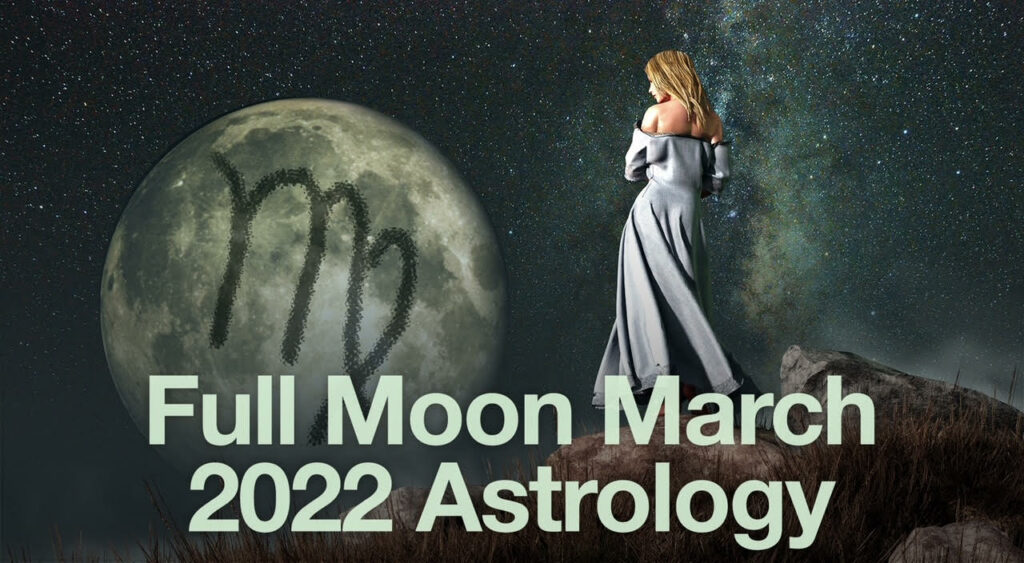 Onwards For This Full Moon!
The Full Moon is an ideal time to let go of things holding you back from growth or that don't serve you anymore and while emotions are often heightened during this time, Virgo's energy helps to ground you.
It is hard to distinguish between high ambitions and practical goals when you're ruled by the analytical energy of Virgo, which is all about the small things and intricate details.
But look closer at what is that you want to achieve, the energy of this Full Moon is on your side! Virgo is also an Earth Sign, so you can rely on her to keep you grounded for success!
Amazing Astrological Goings-On!
Fabulous Virgo and the Full Moon are not alone as they are indeed accompanied by an assortment of planets during the early morning hours.
Venus, Mars, and Saturn can all be seen in the dawn sky, but the first two will be much easier to spot due to their brightness and higher altitude.
It is also known as the Crow Moon, Crust Moon, Sugar Moon, or Lenten Moon. It usually occurs in the month of March at the time of the Spring Equinox.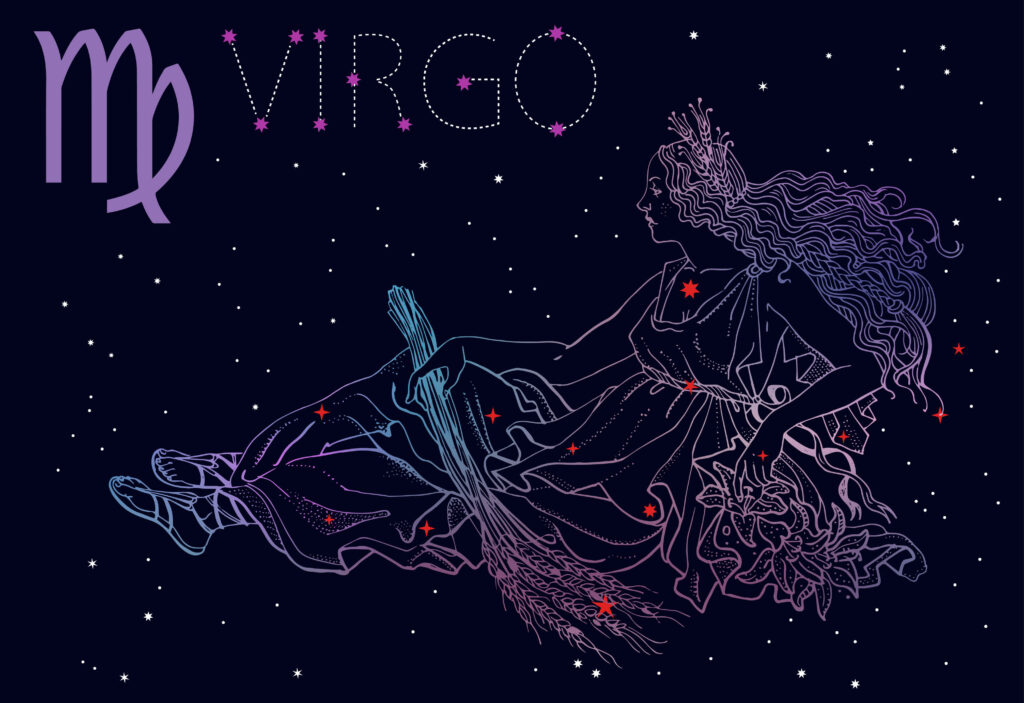 Spring Equinox and Easter Sunday
The Spring Equinox will appear on the first Sunday (2oth March 2022) after this Worm Full Moon. A good time of fresh starts and new beginnings! Plus more light!
Easter this year will be the day after the next Full Moon in April (which is a Pink Moon!) which is happening on 16th April 2022. A very spiritual time for all of us!
Ultra Psychic Full Moon
Last, but not least, with all this Virgo energy, let us not forget our intuition. It will be at an all-time high during this entire Full Moon period and beyond. So listen to your own intuition and your heart.
And if you want a psychic reading? There is absolutely no better time. Tuning in, psychic visions, this Full Moon will enhance these like no other!
Get a Psychic Reading!
Psychic Pages prides itself on bringing you the very best psychics at the lowest possible prices. We are one of the best value psychic services available. But our low prices don't mean you get any less of a reading!
We go out of our way to find you the very best trusted psychics, gifted tarot readers, top astrologers, real spiritual healers, sympathetic counsellors, life coaches and many more.
In fact, we have a dedicated psychic manager who searches for the very best. Only the very best will do for you!
Pay By Phone
Using your UK mobile, you can call our psychics via our special mobile phone service. You can choose any one of our available psychics and connect with them this way. Simply call 86666 from your mobile phone. Calls cost £1 per minute. Over 18s only. All calls are recorded.
Using your UK Landline, you can call our premium rate telephone number and pay via your phone bill. You can choose any of our available psychics, connect and speak with them directly.
You must be over 18 to use this service. Simply call 0905 232 0011. Calls cost £1 per minute plus your network access charge. All calls are recorded. Billpayer's permission is needed.