Super Moon – June 2022 Astrology
The Full Moon in Sagittarius on June 14th holds immensely powerful energy for us all, as it is a Super Moon! 
It will be a great relief to many that the Mercury Retrograde that we have been through, which causes some breakdowns in communication and electronic equipment is ending as well!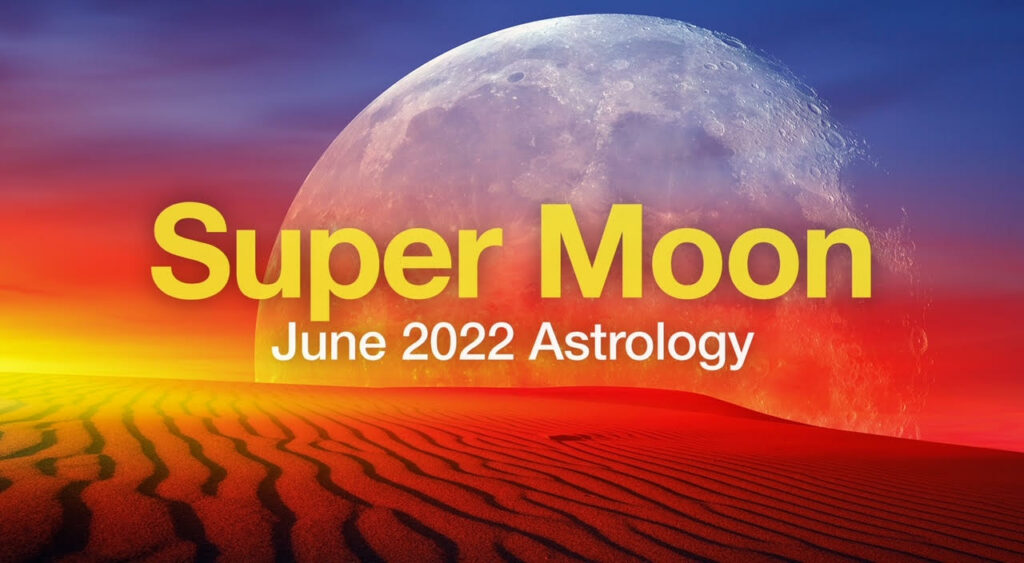 Super Moon Energy
The energy will assist you to focus and complete things that have not been finished. Make a list of the things you need to finish, and slowly calmy finish them off. It does not matter how small they are.
For example: Fix the kitchen cupboard, sew up that damaged pair of trousers, repair the garden fence, write that letter you meant to write.
The small completions will bring you a sense of being able to finish and lead to even bigger accomplishments. Even to the point of changing jobs, moving to a new home, or taking up further education.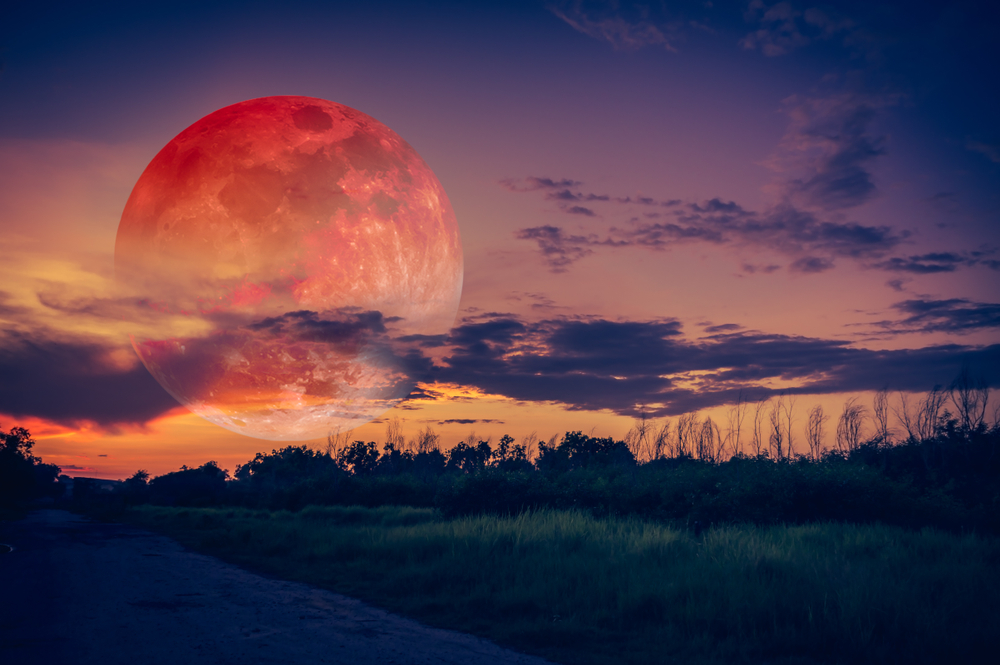 Moon Manifestation
As Homo Sapiens we are here to experience life, in most cases our worst critic is ourselves. To enhance your-self empowerment you can use this immensely powerful full moon magic ritual.
If you practice the ritual below it will stop this negative behaviour, as self-criticism and self-doubt only lead to procrastination. 
On the night of the Super Moon, sitting under its beautiful energy, which can be indoors if you wish but preferably outside. Then, on a piece of paper write the following:
Dear Juno (Roman Goddess) *or your chosen deity/universe. 
I ………. Insert your name                                                  Date……………………….
Under this Super Moon tonight I agree: 
To be persistent in whatever I do! I will pace myself and complete any tasks that have appeared in my life with ease, joy, and fulfilment 
I Fully and Wholey trust and believe in myself. Any self-doubt is something that can float away as easily as it came. 
I acknowledge and celebrate that my confidence is growing and I am a valuable part of this existence. I will complete my goals knowing I am Enough.
End the letter depending on your beliefs …. here are some suggestions:
*So, mote it be *So it is *Thankyou *Sincerely 
Seal Your Message
Tie a red cord or ribbon around the paper, as red is a powerful colour for strength, going for your goals and connecting with the element of fire. This is in the position of action of doing and moving forward.
The wands in the tarot are in the position of fire. We can build with firm foundations, never forget that with belief in yourself your foundations are strong and powerful! We are strong, secure, and ready to move forward!
Then, decide when it is the best time for you. Once a day open the paper and read out either to the universe or to yourself in a mirror. This continues until the next full moon, which is also a Super Moon!
Be blessed and know you hold all the magic within you!
Indigos Oracle ❤
Speak with Indigo
Our very own shining star, Indigo's Oracle has an abundance of psychic knowledge and wisdom to she would love to share with you! Especially about the Full Moon!
And if you want a psychic reading? There is absolutely no better time. Psychic visions, under this Full Moon, will enhance these like no other!
Get a Psychic Reading!
Psychic Pages prides itself on bringing you the very best psychics at the lowest possible prices. We are one of the best value psychic services available. But our low prices don't mean you get any less of a reading!
We go out of our way to find you the very best trusted psychics, gifted tarot readers, top astrologers, real spiritual healers, sympathetic counsellors, life coaches and many more.
In fact, we have a dedicated psychic manager who searches for the very best. Only the very best will do for you!
Pay By Phone
Using your UK mobile, you can call our psychics via our special mobile phone service. You can choose any one of our available psychics and connect with them this way. Simply call 86666 from your mobile phone. Calls cost £1 per minute. Over 18s only. All calls are recorded.
Using your UK Landline, you can call our premium rate telephone number and pay via your phone bill. You can choose any of our available psychics and connect and speak with them directly.
You must be over 18 to use this service. Simply call 0905 232 0011. Calls cost £1 per minute plus your network access charge. All calls are recorded. Billpayer's permission is needed.