How to Work with Crystals – with Heather
We've all heard about using Crystals, but other than wearing or carrying crystals in your pocket, how else can you harness the energy of crystals?
Below are just a few ways that we can work with Crystals every day!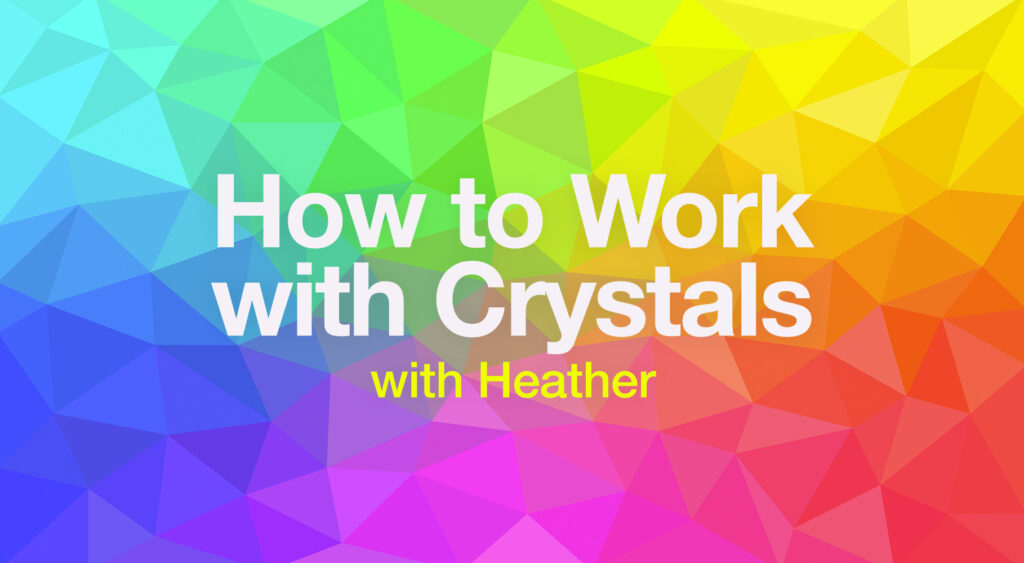 Under Your Pillow
Place crystals like Amethyst/Rose Quartz or Clear Quartz under your pillow to relieve stress, aid sleep, ease tensions or perhaps a lucid dream.
Putting them under your pillow is a fantastic way to work with their energy, depending on which crystals you select.  It can be subtle and allow you to receive messages from your Higher Self or Guides while you sleep.
Meditation
Hold them or place them near you whilst meditating. Crystals can work in harmony with our Aura to balance our energies and help our chakras come into balance.
Using them while meditating is ideal as you are relaxed, so the energies have time to do what they need.
Placed Around Your Home
The energy in your home is an extension of you. Create a relaxing environment using Crystals. Place Black Obsidian or Smokey Quartz by entrances/exits to soak up negative energies before entering the home.
Use soothing Rose Quartz and Amethyst in rooms where people gather, like the Lounge/Kitchen, so as to calm and soothe.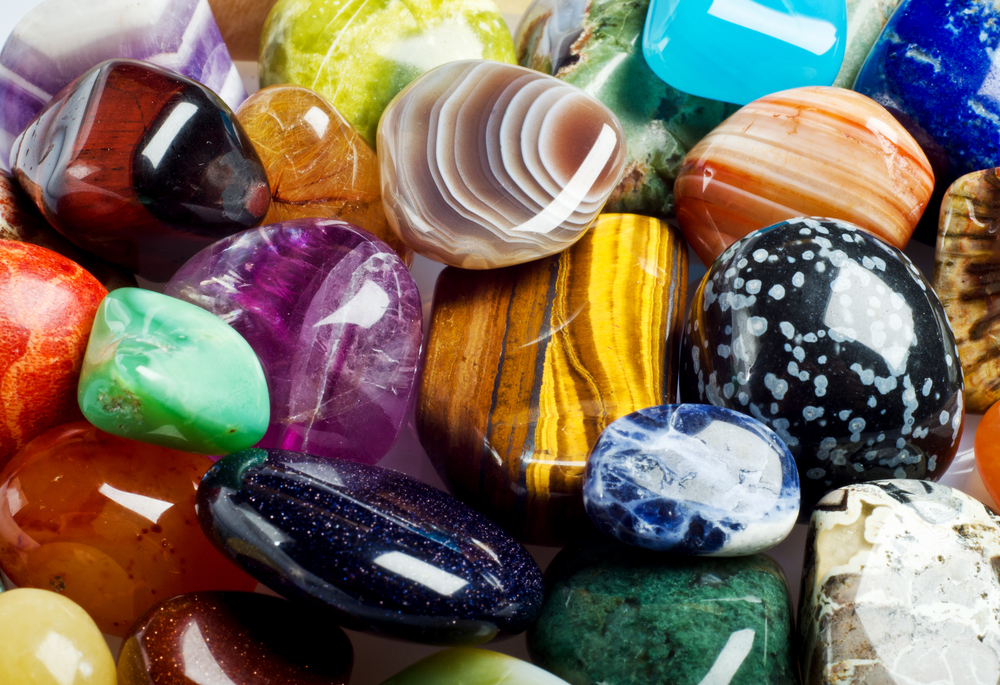 In The Bath
There's nothing quite like a soak in the tub. Try adding some milky quartz/clear quartz/citrine/red jasper/tiger's eye (it's your choice depending on what atmosphere you want to create).
You can either place the crystals in the water or next to the bath to add a little extra to your downtime.
In Your Purse
Iron Pyrite is a really popular choice at the moment to remove blockages.  Keeping some in your handbag/purse or even pocket is a good way to use this crystal.
By Your Indoor Plants
I love indoor plants. Keeping crystals near your plants (or even in the plant pots) is an excellent way to encourage grounding.
Not only will it help keep your crystals charged, but you can really bring the outside into your space to encourage grounding.
Stay Grounded
Grounded energy can help us feel calmer, more focused and present in our environment. It leads us to make clear decisions based on what is currently happening or what we want to achieve.
Speak with Heather
Our very own superstar psychic, Heather, has an abundance of psychic knowledge and wisdom to she would love to share with you!
And if you want a psychic reading? don't hesitate! We have an abundance of psychics available, including Crystal Readers, just for you!
Get a Psychic Reading!
Psychic Pages prides itself on bringing you the very best psychics at the lowest possible prices. We are one of the best value psychic services available. But our low prices don't mean you get any less of a reading!
We go out of our way to find you the very best trusted psychics, gifted tarot readers, top astrologers, real spiritual healers, sympathetic counsellors, life coaches and many more.
In fact, we have a dedicated psychic manager who searches for the very best. Only the very best will do for you!
Pay By Phone
Using your UK mobile, you can call our psychics via our special mobile phone service. You can choose any one of our available psychics and connect with them this way. Simply call 86666 from your mobile phone. Calls cost £1 per minute. Over 18s only. All calls are recorded.
Using your UK Landline, you can call our premium rate telephone number and pay via your phone bill. You can choose any of our available psychics and connect and speak with them directly.
You must be over 18 to use this service. Simply call 0905 232 0011. Call