New Moon in Leo – 2022 Astrology
The annual new moon in the sign of Leo will occur on Thursday 28th July, at 1:55 p.m. ET/10:55 a.m. PT. 
Leo is a fixed fire sign, and with the conjunction of other enigmatic and energetic planets coming into the mix, this New Moon is ripe for heightened activity and bold moves.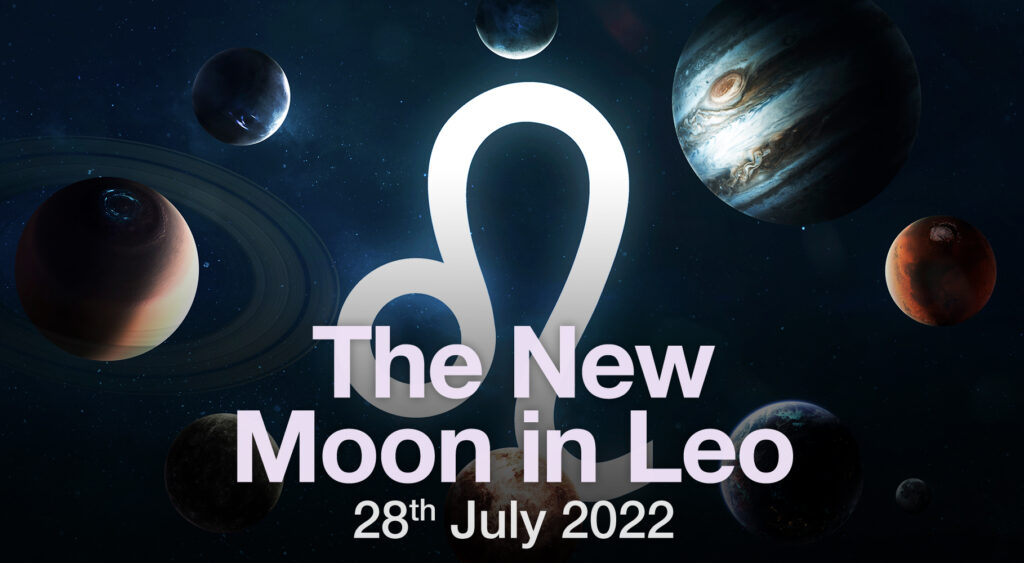 The Planet of Luck
With the moon falling at 05 degrees of Leo and Jupiter, the planet of luck and prosperity and falling at 08 degrees of Aries, anything occurring for you right now will feel exaggerated, lively and powerful. 
This sets the perfect tone for embracing good fortune, so do not be surprised if a certain element of luck falls onto your lap at this point. 
At the same time as this New Moon, Mercury, the planet of the messenger, will be closing in on an opposition to Saturn, the planet of karma or justice, equating to limitations and objections.
New Moon Energy
On July 31, they'll be exactly opposite in Leo (Mercury) and Aquarius (Saturn), which will potentially see arguments or an unwillingness to compromise in partnerships. 
You may feel misunderstood, unheard or even communicating in a different language to your spouse, loved ones or work colleagues. Try not to allow this to impact relationships. 
A Leo's proud, charismatic and charming personality is hard to ignore, so for those more introverted types, now is especially good for you to socialise and get the attention you may crave.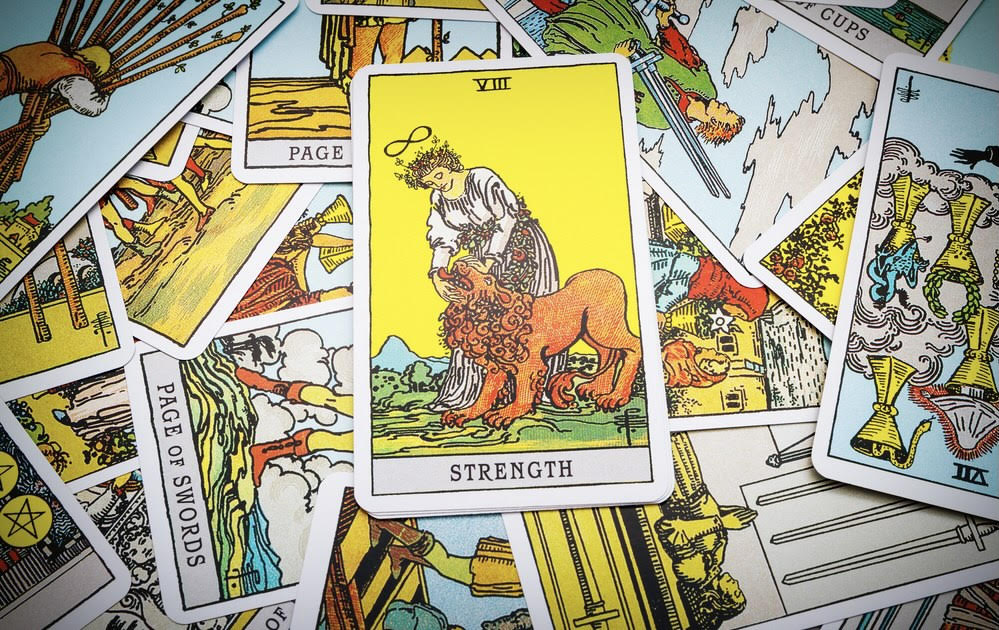 Tarot Card of Strength
One only needs to look at the Tarot Card of Strength which Leo rules to understand this moon's significance. 
Traditionally the female is depicted as holding open the lion's jaws and looking into his mouth. What gives this female the strength and confidence to do such a daring act brings into question?
Working under the influence of a New Moon is when we can develop positive personal growth and heal and bless new ventures or projects. A time to develop confidence and strength and overcome fear!
Leo the Leader
Leo's are great leaders, inspirers and spontaneous in their approach. This can be a game changer if you hope to step up in your career, be more ambitious or get that promotion you have been vying for. 
Now is not the time to be shy or even humble in your approach to work. Communicate your needs and desires to those that matter. Maybe you have been hiding in the shadows for too long? 
However, Leo is not afraid of things not going their way because they are always aware that when one door closes, another one opens. Every cloud has a silver lining. This is more about rising to a new challenge!
New Opportunities
A new activity, business start-ups and travel would serve you well under this New Moon's influence. Energy is abundant right now, as is forcefulness. 
Anything begun at this point will have a greater chance of becoming sustainable and successful. Put your best foot forward if you need to communicate new ideas and influence potential clients or businesses. 
Standing out from the crowd now would be great, so adding some new striking or colourful additions to your wardrobe could serve a greater purpose.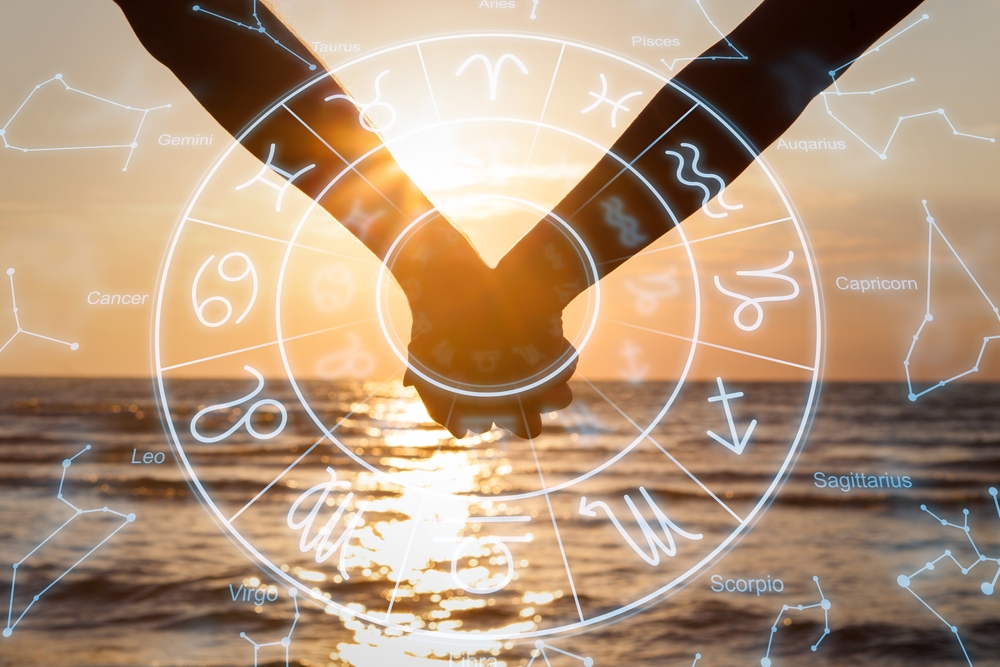 Relationships
Relationships under the Leo New Moon will be exciting, passionate and spontaneous. Do not be afraid to take the lead or communicate your desires. 
If you find meeting a potential partner challenging, take the plunge and join a new social group or activity. Fire energy favours physical activity, so making plans under this influence will bring promising results!
Leo Love
However, if you are currently in a relationship, you could find confidence in your companionship, especially if there has been a need to assert positive boundaries or express one's needs.
If you have put socialising together on the back burner, your relationship will benefit from this joint activity. Feeling proud of what you have achieved as a couple and expressing this to your other half will work wonders. 
Leo's love to be admired, flattered and have their ego bolstered. Compliments and giving a partner your full attention now will help communication, intimacy and affection in the long run.
Get a Psychic Reading!
Psychic Pages prides itself on bringing you the best psychics at the lowest possible prices. We are one of the best value psychic services available. But our low prices don't mean you get any less of a reading!
We go out of our way to find you the best-trusted psychics, gifted tarot readers, top astrologers, real spiritual healers, sympathetic counsellors, life coaches and many more.
We have a dedicated psychic manager who searches for the very best. Only the very best will do for you!
Pay By Phone
Using your UK mobile, you can call our psychics via our special mobile phone service. You can choose any one of our available psychics and connect with them this way. Simply call 86666 from your mobile phone. Calls cost £1 per minute. Over 18s only. All calls are recorded.
Using your UK Landline, you can call our premium rate telephone number and pay via your phone bill. You can choose any of our available psychics and connect and speak with them directly.
You must be over 18 to use this service. Simply call 0905 232 0011. Calls cost £1 per minute plus your network access charge. All calls are recorded. Billpayer's permission is needed.