Cleansing and Creating: Sacred Space
Our environments and our sacred spaces need regular cleansing. Going within and finding your truth can uplift your energy and the space you occupy in your life.
Here are three recommendations for creating a beautiful, energetic space. Read on below to find out!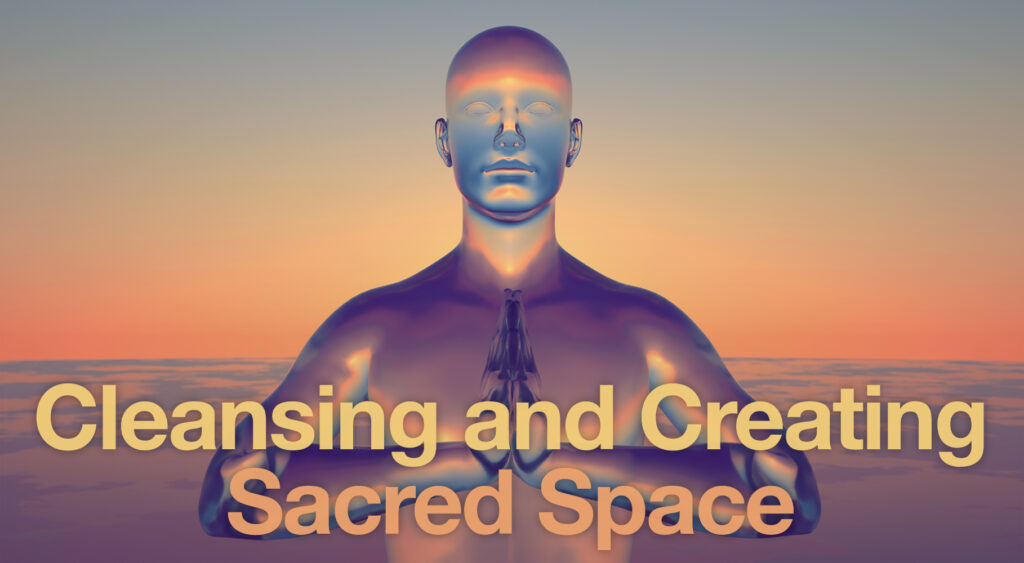 1. Using Tingsha Bells
Whenever a sound is used for healing, it communicates to the body, which responds accordingly. You can feel where we hold on to dense energy in your body if you listen carefully.
Gently tap one bell on top of the other in mid-air. Allow the bell to ring to the end. The Tingsha Bells can be used to clear energies in a place or around a person.
2. Aura Spray
You can purchase an already made aura spray or create your own. Many herbs can be used, including lavender, rosemary and sage.
To make your sage cleansing spray: Begin with hot water (NOT boiling, just hot) in a glass bottle. Next, break up the sage leaves to release the oils and add them to the hot water in the bottle.
Add white distilled vinegar and salt to the bottle. Set the bottle in a cool, dark place. Screw on a spray top; it's ready to use after a week.
3. Selenite Crystal
Using any piece of selenite, the easiest is a long piece, often called a wand. Holding within your mind clean and clear. Wave the crystal in the direction you wish to clear. It may be in a room or over a person's body.
When cleansing the body of a person or an animal. Start at the feet at the front, move with the crystal in your hand, going upwards towards the head with slow movements. Then down the back to the back of the feet.
Indigo.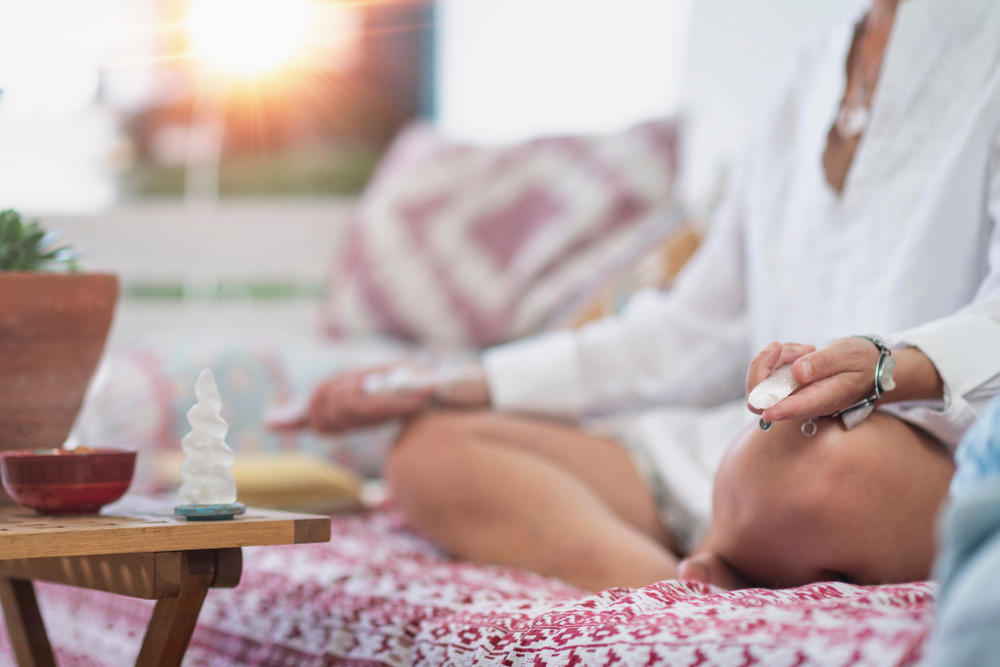 Speak with Indigo
Our very own shining star, Indigo's Oracle has an abundance of psychic knowledge and wisdom to she would love to share with you! Especially about creating your Sacred Space!
And if you want a psychic reading? There is no better time. Under this current lunation, psychic visions will enhance these like no other!
Get a Psychic Reading!
Psychic Pages prides itself on bringing you the best psychics at the lowest possible prices. We are one of the best value psychic services available. But our low prices don't mean you get any less of a reading!
We go out of our way to find you the best-trusted psychics, gifted tarot readers, top astrologers, real spiritual healers, sympathetic counsellors, life coaches and many more.
We have a dedicated psychic manager who searches for the very best. Only the very best will do for you!
Pay By Phone
Using your UK mobile, you can call our psychics via our special mobile phone service. You can choose any one of our available psychics and connect with them this way. Simply call 86666 from your mobile phone. Calls cost £1 per minute. Over 18s only. All calls are recorded.
Using your UK Landline, you can call our premium rate telephone number and pay via your phone bill. You can choose any of our available psychics and connect and speak with them directly.
You must be over 18 to use this service. Simply call 0905 232 0011. Calls cost £1 per minute plus your network access charge. All calls are recorded. Billpayer's permission is needed.